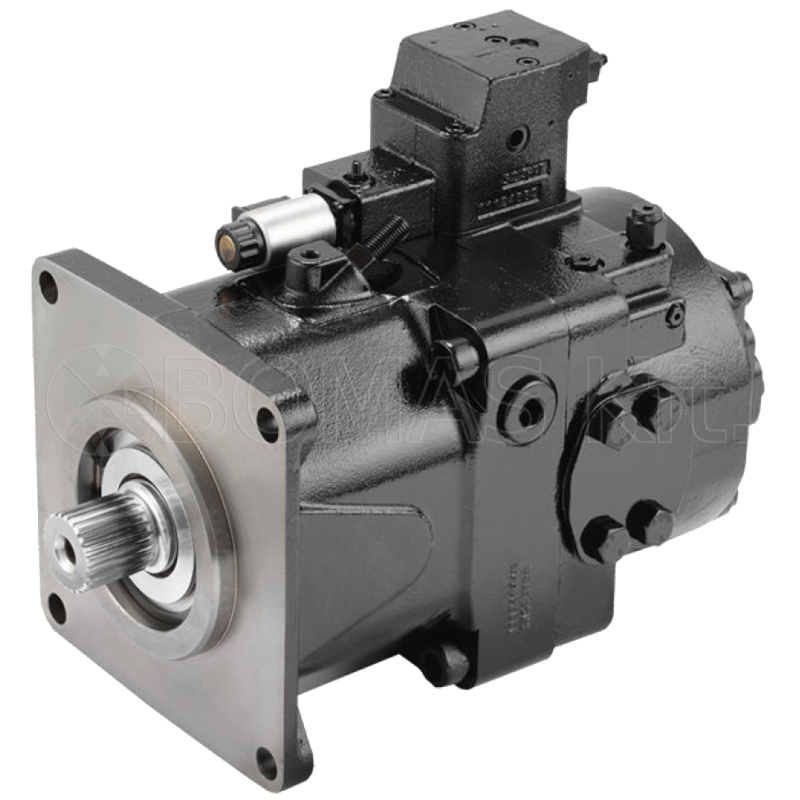  
Danfoss Series D1P High Power Pumps
For the highest demands in open circuit hydraulics.

New, high power product line in the family of Danfoss open circuit axial piston pumps.

Properties: 
- Many different control options (PC, LS, mechanical torque control, electric control)
- Up to 350 bar nominal pressure
- 4 different sizes from 130 to 260 cm3/rev.
- High rated power enabled by the integrated impeller pump option. High flow rates are achievable.
- Different shaft options
- Auxiliary drive flanges for direct mounting of additional pumps
- Different hydraulic port options
- Perfect pump choice for a high-flow Danfoss PVG 128/256 valve group


Application examples:
- Large cranes
- High power construction or forestry machines' work functions
- Oil & Gas, mining machinery, power packs of drilling rigs
- Off-shore marine applications
- etc.

Danfoss Technical Information





Pump frame size
D1P130
D1P145
D1P193
D1P260
SAE mounting flange
D4
E4
Impeller pump
yes
no
yes
no
yes
yes
Capacity (flow)
[cm3/rev]
130
145
193
260
Theoretical flow
on rated speed
[l/min]
273
325
319
363
483
598
Rated speed
[1/min]
2200
2500
2200
2500
2500
2500
Minimal speed
[1/min]
500
Nominal pressure
[bar]
350
Intermittent pressure
[bar]
400
1 hasonló termék ugyanazon kategóriában:
Márka: Danfoss
A Danfoss legkorszerűbb nyitott áramkörű hidraulika szivattyú termékcsaládja nagy hatásfokú, energiatakarékos nyitott körű hidraulikus rendszerek ellátására.